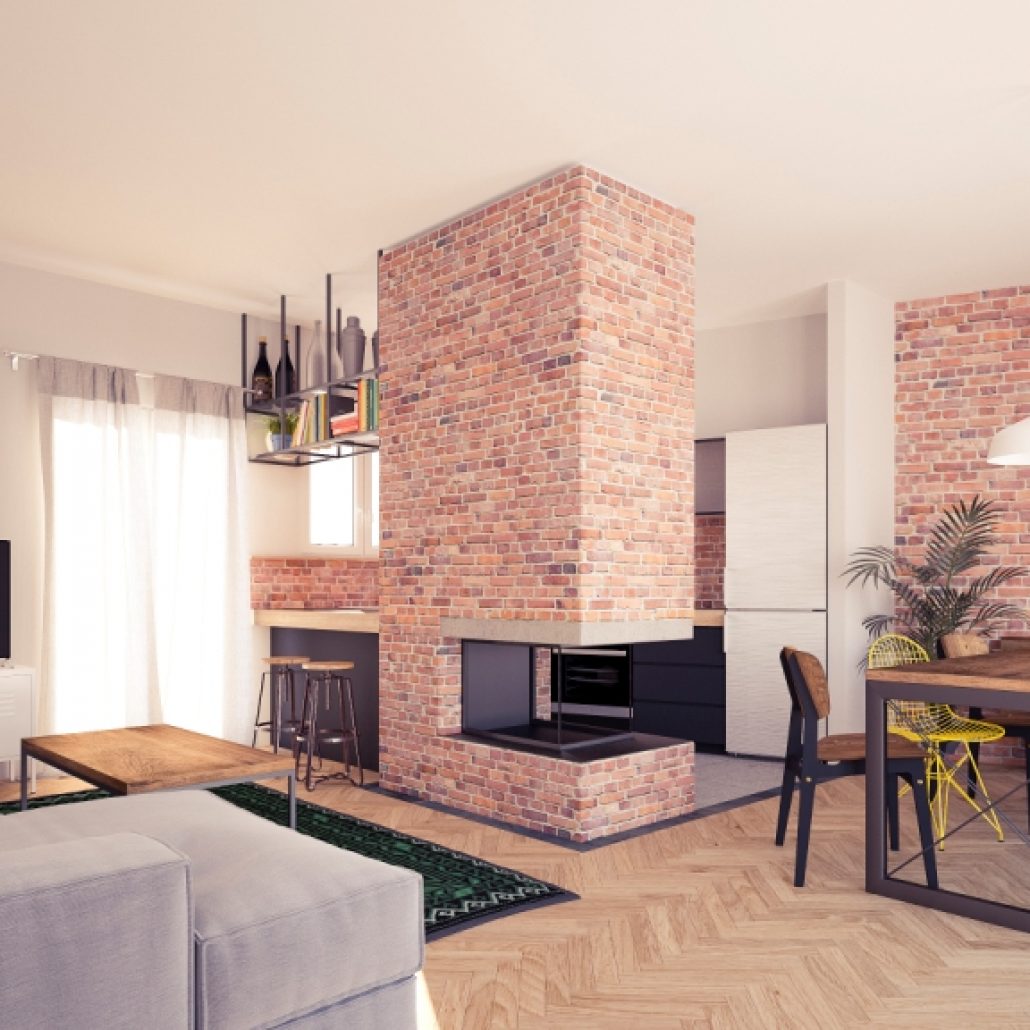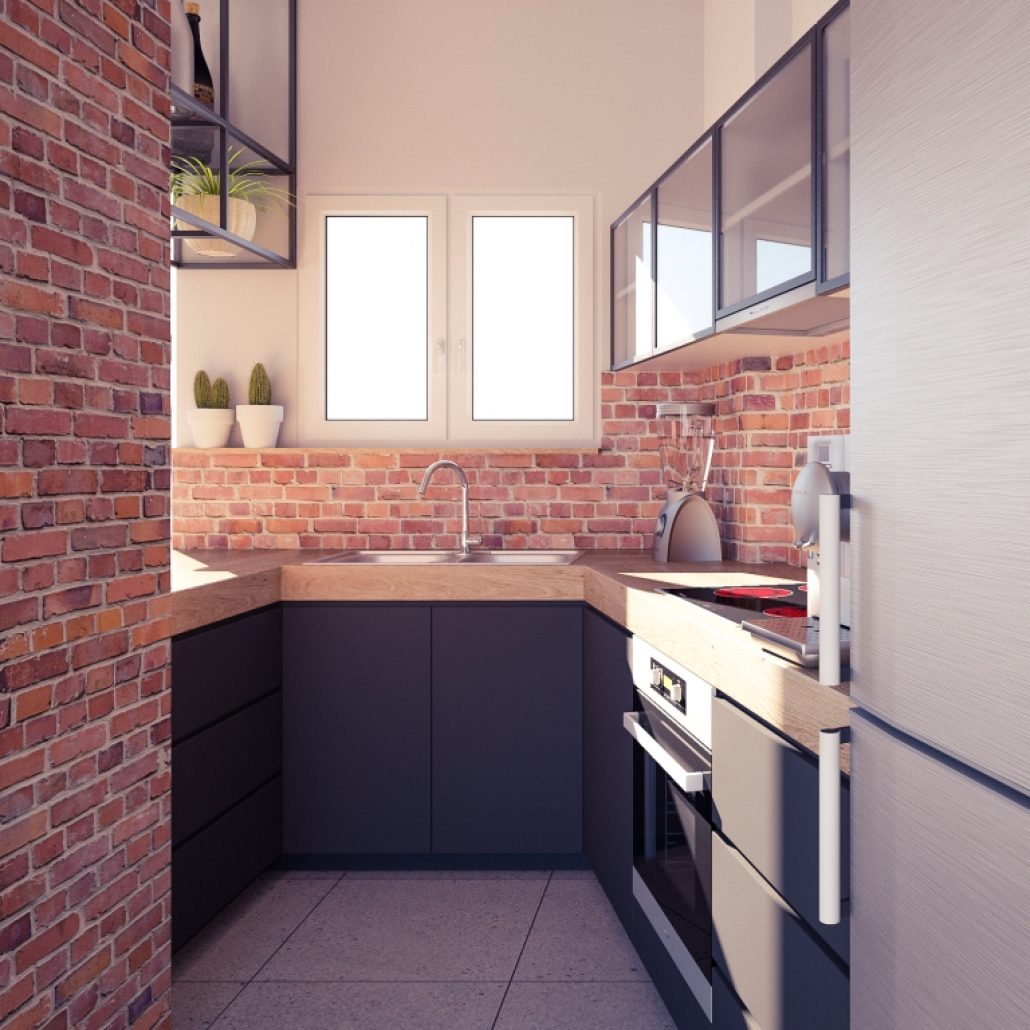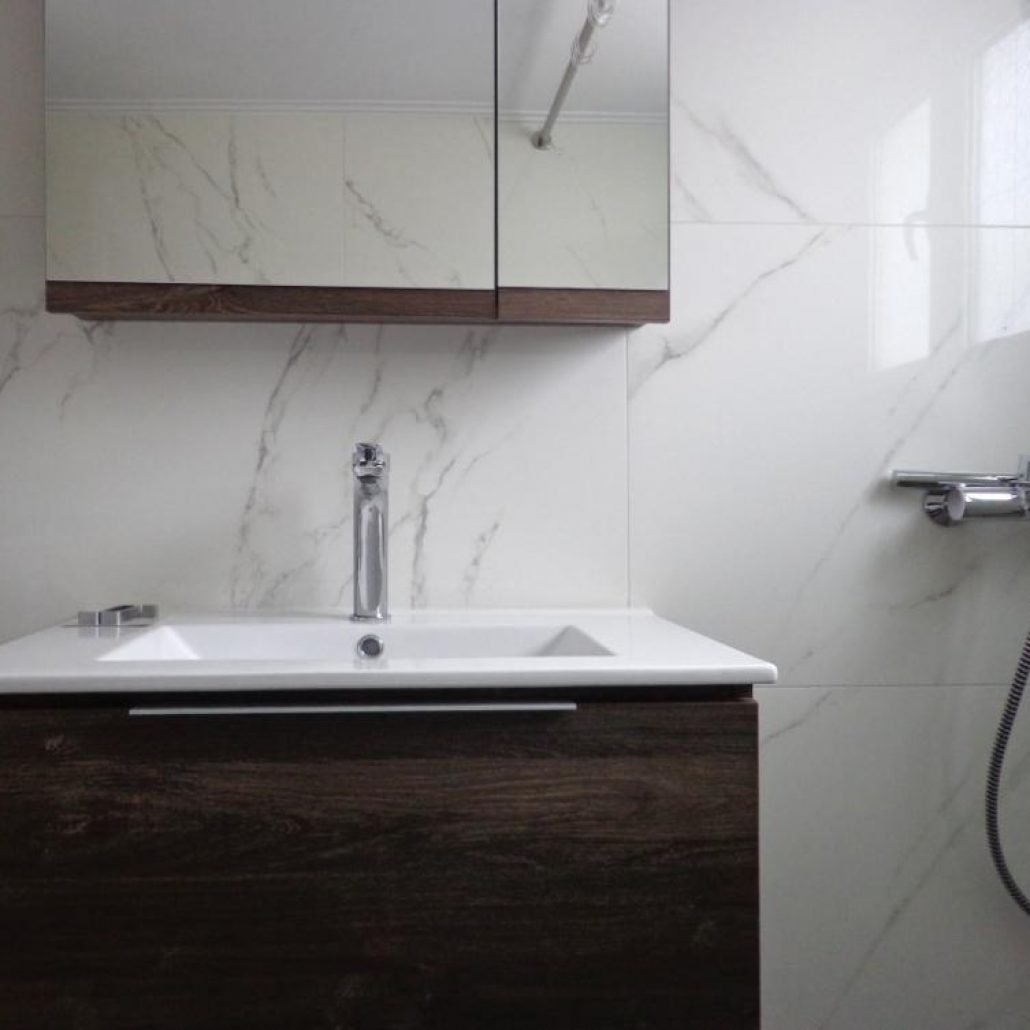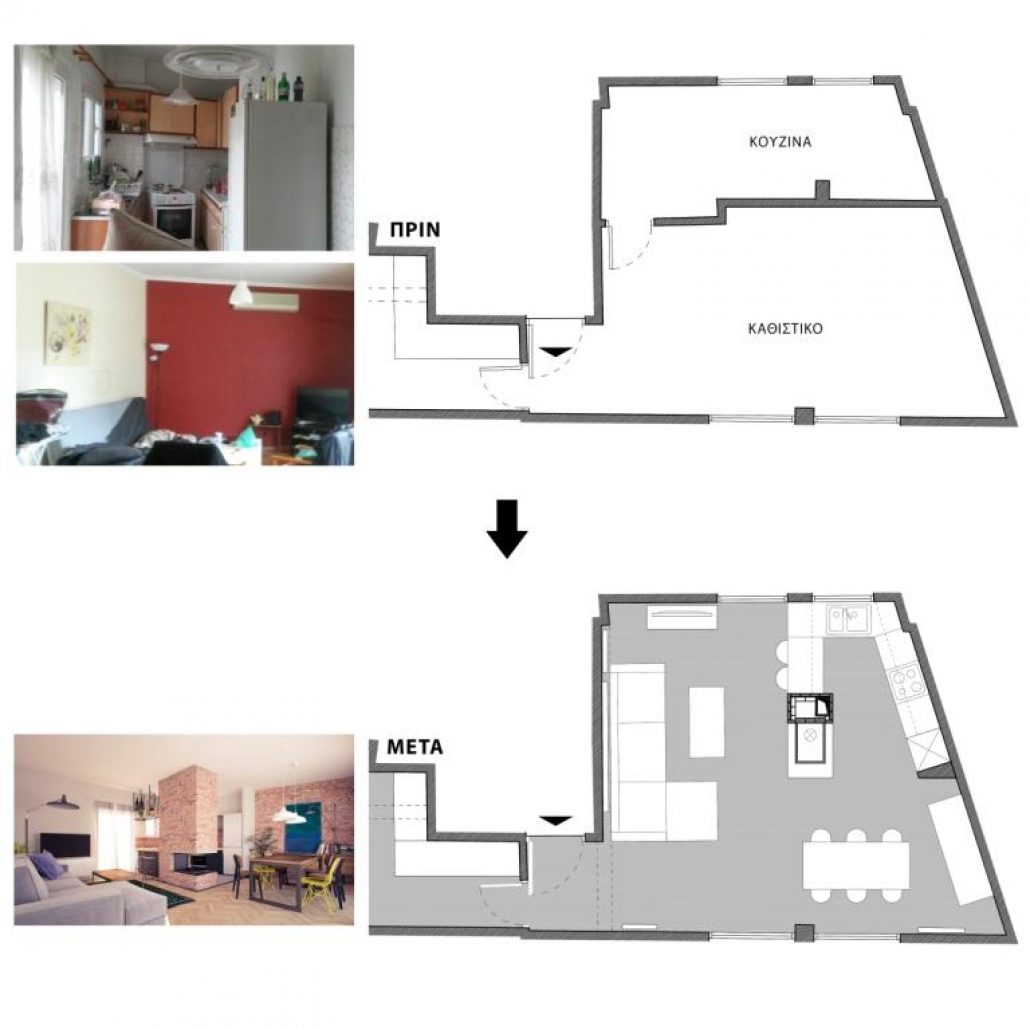 DESCRIPTION
The project concerns the renovation of a residence in an apartment building of 70's. The proposal desires to unify the common areas of the apartment in a visually expanded space in which each function can maintain independent. For this reason, the partition wall between the living room and the kitchen was removed.
The heart of the apartment is now the new fireplace in the centre of the space, which was designed as the extension of the kitchen. Next to the fireplace an interior window between the living room and the kitchen is created. The fireplace was covered with brick, while the same material is used as the background of the kitchen and the dining room, contributing to the modern industrial character of the apartment.
In addition, the bathroom was redesigned with white marble as background, so that the room seems brighter and wider.