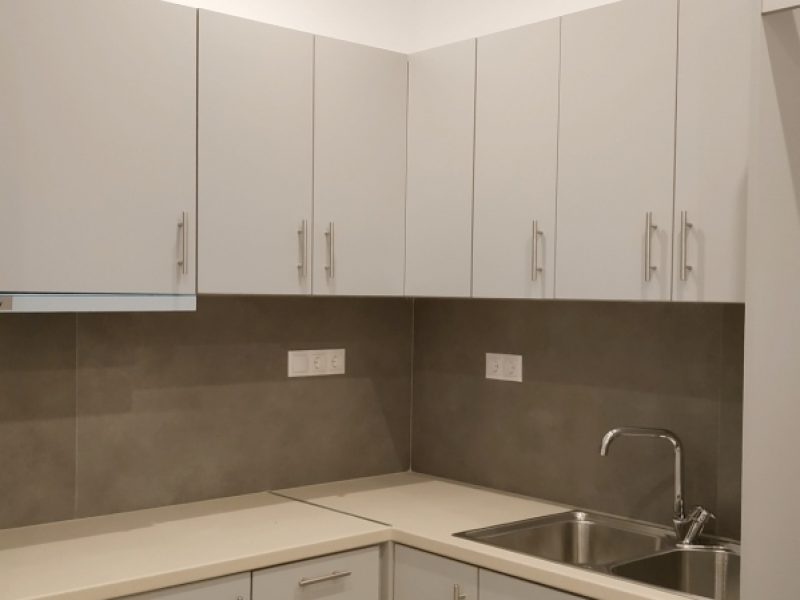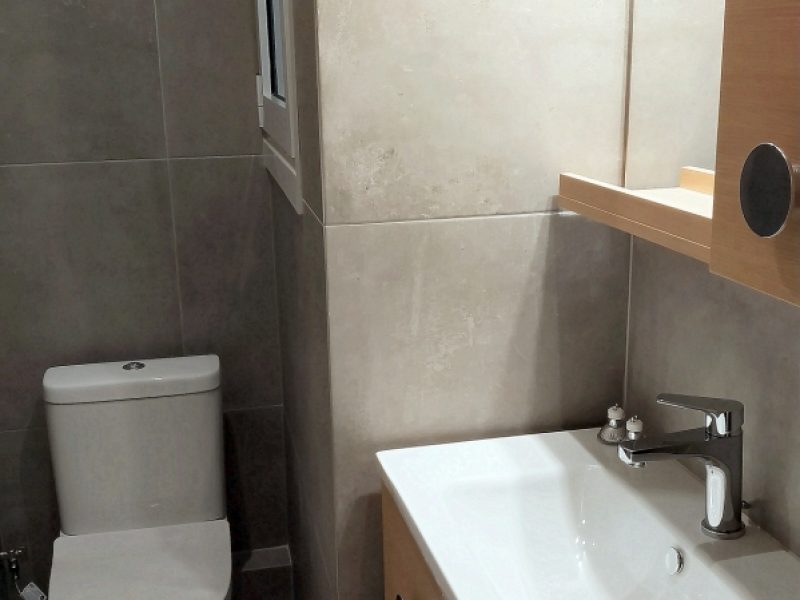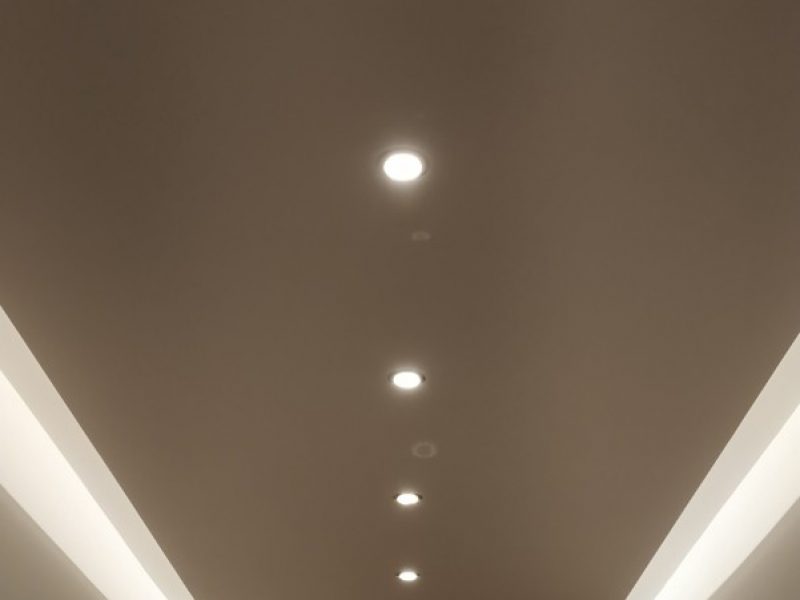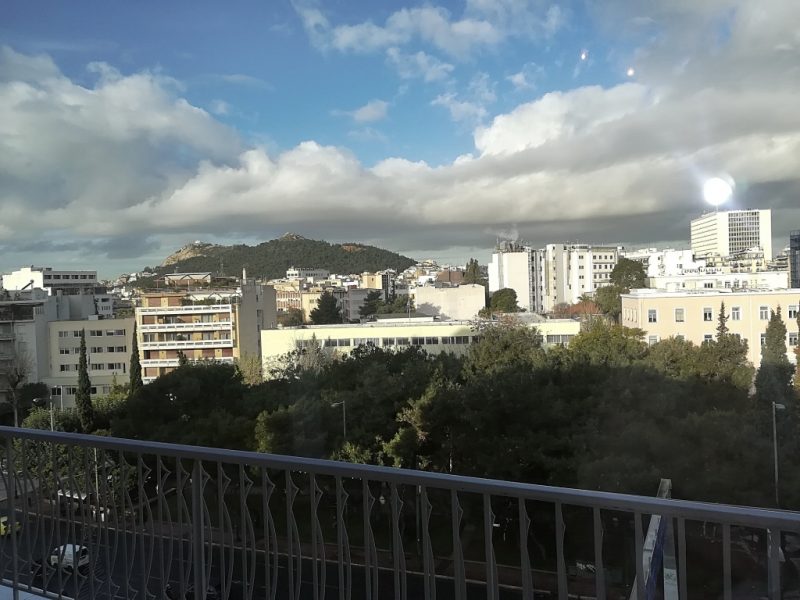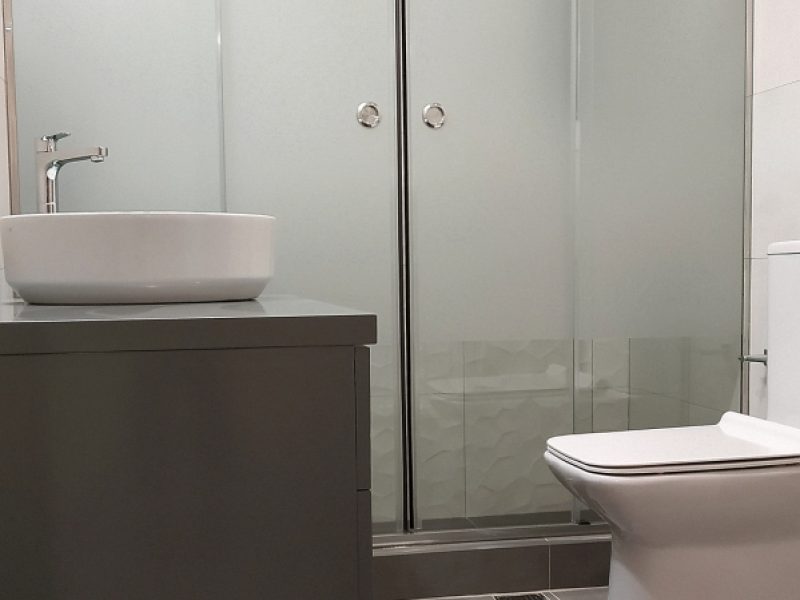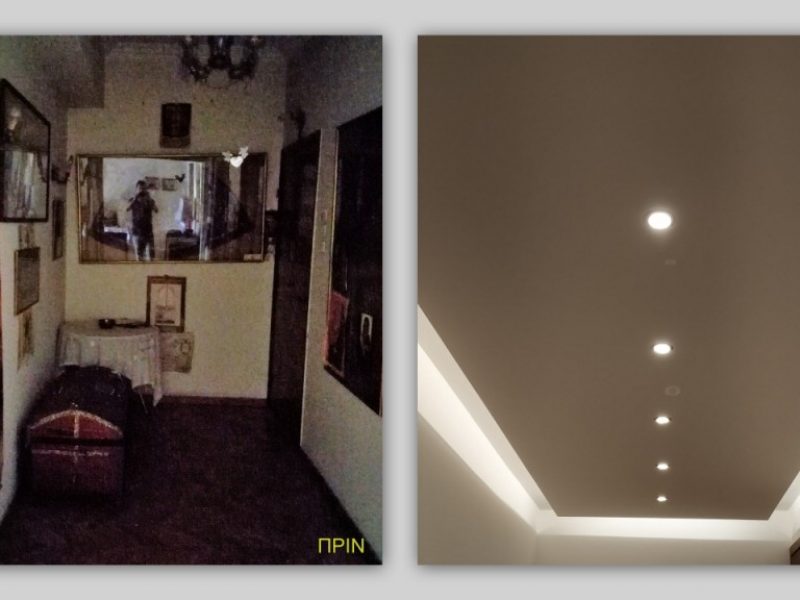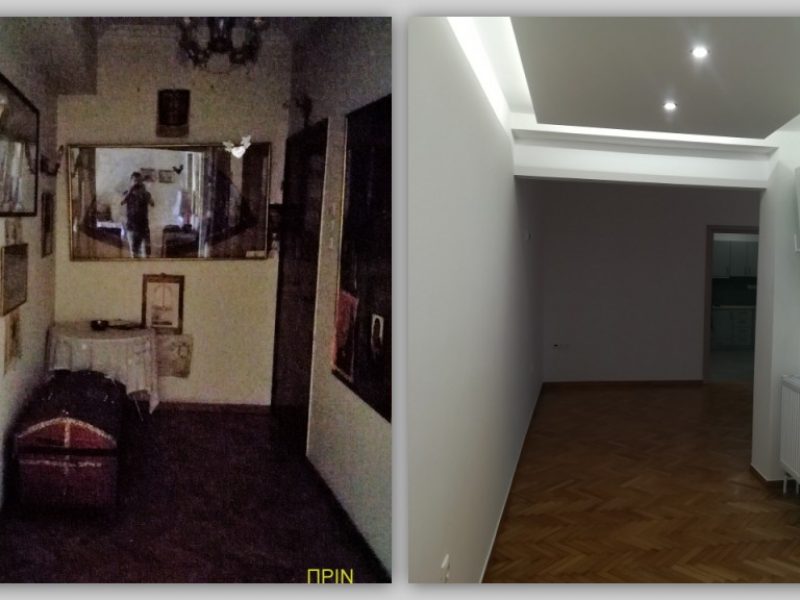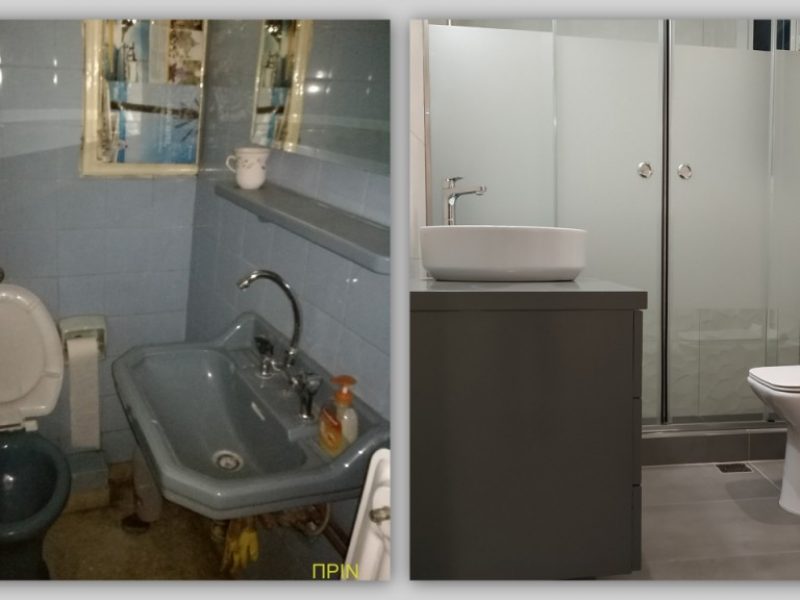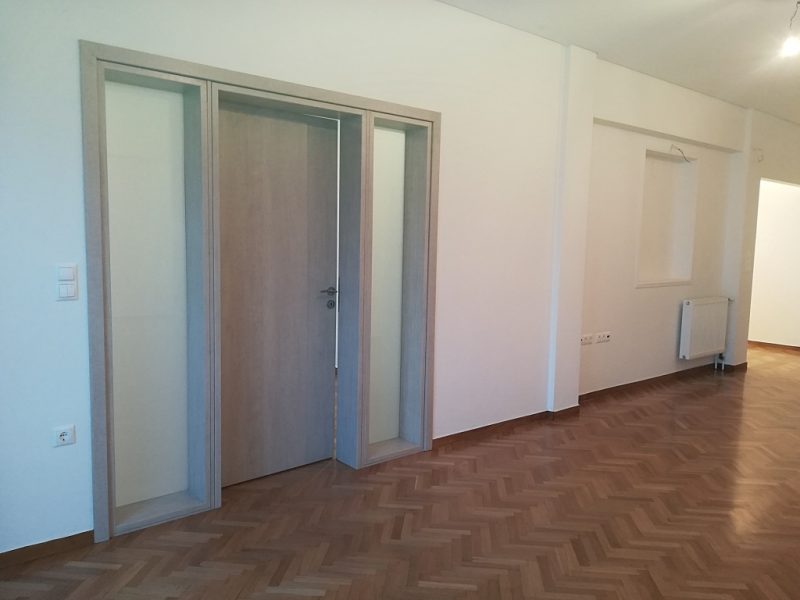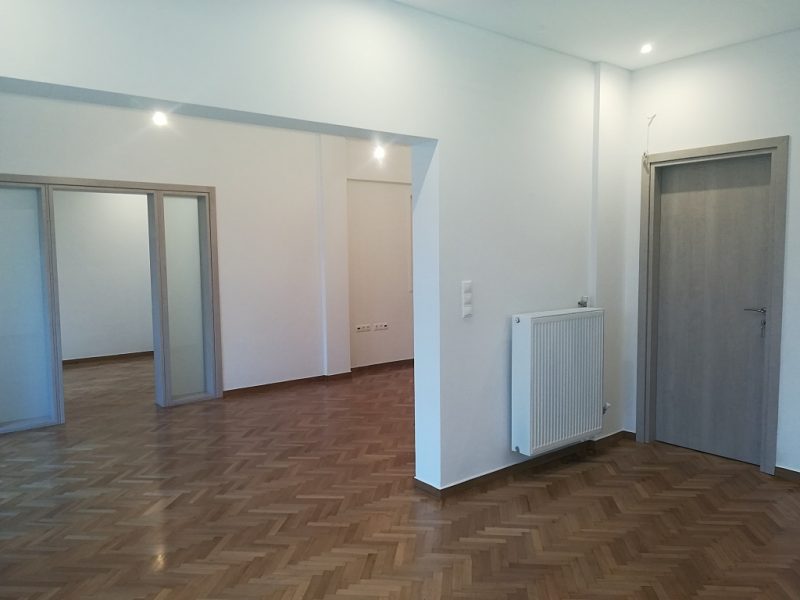 DESCRIPTION
The apartment on the 5th floor of a block of flats at Vasilissis Sofias Avenue was transformed into an office space after a redesign, which made the former identity of the residence unrecognizable.
The main space of the office is organized in the place of the former apartment's living room, while a conference room is now placed in the dining room.
The wooden floor, which is maintained in the office space, also contributes to the warm atmosphere of the new space.
The entrance is welcoming and bright, giving a first impression of the space through a corridor which leads to the main office space.
A kitchen with its dining area as well as a small wc completes the company's premises, offering its employees the necessary amenities.